Skrevet af Femi og Michael
People often ask why I decided to move to Denmark for my first venture as an entrepreneur, at the tender age of 23. My response is always different but the one constant is that the decision itself was based purely on momentary inspiration.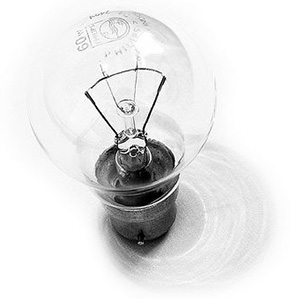 Individuals as well as companies large and small often suffer from over-complicating decisions. I have come to find that a lot of the time it is better to subconsciously commit to a decision first and then attempt to justify to yourself why it's the best decision for your situation.
In my case, we decided to start Arb Design late on a Friday night in Michigan (Inspired by a few alcoholic beverages). The justification of my decision fell on the opportunity to further my development in the computing industry as my own boss, experience a brand new country with the security of working closely with a good friend, the possibility of learning a new language (not yet, but maybe someday) and the clincher is that no matter what happens with our company, the whole experience will do wonders for me personally and professionally.
How do you make your own decisions?
[tags]decisions, inspiration, strategies[/tags]
Opdateret d. 15. marts 2007 i kategorien: Bloggerhverdag,In English . Andre indlæg af Femi og Michael